A Look At Different Types Of Mortgages And How to Determine Which is Best for Me
Buying Moving
Buying a house is one of the most important decisions you'll make; and it's not just about finding the right style of home, it's also about making the financial commitment to a mortgage for the big purchase. Your mortgage loan choice can affect the overall cost of your loan and monthly payments which is why choosing the right one can make a big difference over the long-term.
Buyers have many different types of mortgages available to them including fixed-rate and adjustable-rate, FHA, VA, interest-only and reverse mortgage. All options have their own benefits and features, but it all really depends on your financial goals and variables such as where you live and how long you plan to live there.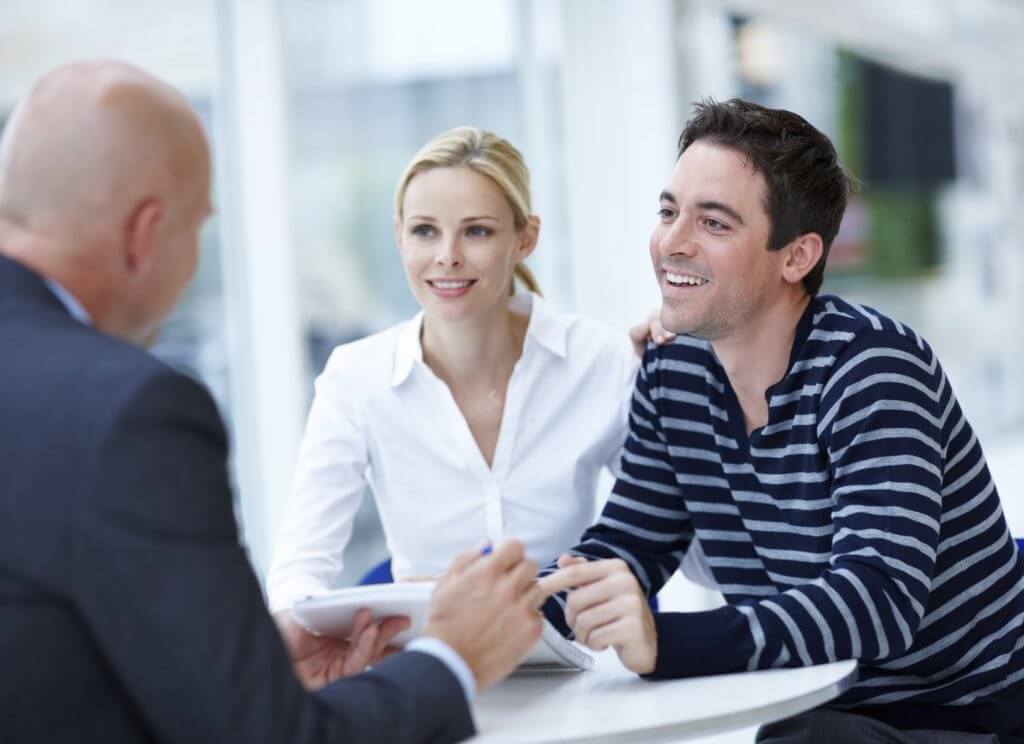 Let's explore a few of home loan options further to help you determine which one could be right for you.
1. Fixed-Rate Mortgages
Inflation protection is one of the key benefits to a fixed-rate mortgage. Your interest rate will be locked for the life of the loan, no matter the lifetime of your mortgage. If mortgage rates increase at any point in the future, your rate will remain the same. However, if interest rates go down (and it makes good financial sense), you may want to consider refinancing your mortgage.
Fixed-Rate Terms
Fixed rate mortgages are the most common type of mortgage homeowners choose because of their stability. If you choose a fixed-rate mortgage, it's likely your lender will present you with a 15 or 30-year term (though some offer 20-year options as well).
Each term to break down as follows:
A 30-year term will give you a lower monthly payment, as payment will be spread over a longer period of time. However, interest rates will be higher. If you can afford this loan and plan to be living in your home for 10+ years, this may be a good option to consider.
A 15-year term will allow you to build equity quickly (with less interest) but will have higher monthly payments than a 30-year fixed mortgage because you are paying off the loan in a shorter time-frame.
Nearly 90% of buyers opt for a 30-year fixed-rate mortgage.
2. Adjustable-Rate Mortgages (ARM)
If you're considering an adjustable-rate mortgage (ARM), the most important consideration to note is that payment may go up (hence the name: adjustable) over time. Generally, an ARM offers a lower initial rate than a 30-year fixed and they adjust with market trends. So, if interest rates increase, so will your monthly payments… and if they lower, you could be paying less.
How do Adjustments Work? Initial Rate Period/Adjustment Frequency
Depending on the type of ARM, you can identify the initial rate period by the first number presented below and the adjustment frequency by the second number. Most ARMs begin with a three, five or seven-year adjustment period and have an adjustment cap, which limits how much the interest rate can fluctuate during each period.
7/1 ARM – Same initial rate and payment for 7 years, then on the 8th year the rate and payment adjusts once and continues to adjust once each year for the remainder of the loan.
1/1 ARM – The rate changes once each year for the entire term of the loan.
3/3 ARM – Same initial rate and payment for 3 years, then on the 4th year the rate and payment adjusts and continues to adjust once every 3 years for the remainder of the loan.
If you don't plan to live in your home for very long, an ARM might make sense for you. For example, if you're planning to move in 5 years, a 5/1 ARM could be a good option to consider because it offers a lower rate and monthly payment. And when it's ready to adjust after 5 years, you won't experience any changes if you sell your home.
3. FHA Mortgage Loans
Through a Federal Housing Administration (FHA) loan, your down payment can be as low as 3.5% of the purchase price (typical loans require a down payment of 20% of the purchase price of your home). This program is great for first-time homebuyers because the requirements are less strict than conventional loans.
4. VA Mortgage Loans
If you're a veteran looking to finance your new home, the Department of Veterans Affairs (VA) program offers mortgages guaranteed by the federal government. This program is an excellent choice for active military members, retired military members and family members of military service people.
The big advantage with this type of loan is that you can obtain 100% financing with no money down and no mortgage insurance requirements.
5. Interest-Only Loans
Interest-only loans allow you the option to pay back interest each month for a specified term (typically 5-10 years). Once that period ends, you would need to refinance, pay a lump sum or start paying on the principal. These mortgage options are ideal for those who plan to own their home for only a short period of time or foresee that their financial situation may change in the near future.
6. Reverse Mortgage Loans
For retirees over 62 years old, a reverse mortgage loan can be a useful tool to make use of the equity in their home while they are still living. They are insured by the Federal Housing Administration (FHA) and allow homeowners to convert their home equity into cash with no monthly mortgage payments. Commonly used to pay for home renovations, medical and daily living expenses, the loan generally does not have to be repaid until 6 months after the last surviving homeowner moves out of the property or passes away.
Determining the Right Mortgage for You
As you move forward with your exciting new home search, make sure you put just as much thought into your mortgage options (if not more) as you do the style of house you're looking for. Discuss your options with a professional lender to help you determine which type of mortgage loan best suits your financial situation.