Trending Home Decor Patterns
Living Trending
Ready to transform your home decor game? If you love following the latest home decor trends like us, these trends will inspire you to give your space a new look. And if you're a natural born trendsetter, this list will help you to come up with your own twist.
Natural and Dark Wood
Crisp, white kitchens have been trending over the last few years, but they're stepping aside and making room for a more natural look. Earthy colors from different shades of natural wood and fibers give space a more earthy and relaxed feel for your home.
Soft and Curvy for the Win
If you've got a soft spot in your heart for curves, you're in luck! Steering away from straight lines, softer shaped, curved designs are undeniably inviting. Studies show that curvy furniture evokes feelings of relaxation over hard-line pieces. But it's not just furniture that's making the rounds, mirrors and frames are also a welcome curvy feature to add to your home.
Rustic Artisan Textures
Whenever home decor is uniquely handcrafted by an artisan, instead of being mass produced, it instantly adds a distinctive and personal touch to a home. Organic materials, such as wicker and rattan, play a key role in giving your home a natural, authentic look and feel. Whether it's a handcrafted side table or light fixture, it instantly becomes the decor conversation piece.
Bold and Brave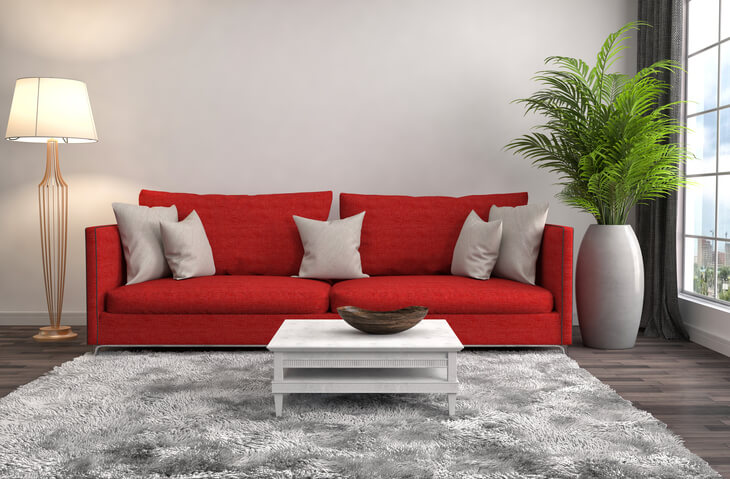 Bold, brave colors have made a comeback. While soft pastels and crisp whites once dominated home decor, saturated colors such as red, black and green are now welcome in just about every room. Consider a splash of color for chairs, colorful trim, statement walls, throw pillows and even wall hangings.
Matte Black is Back
According to the World's Global Style Network (WGSN), matte black is set to be 2019's "it" color. If you're not sure how matte black will look in your home, consider painting a black wall where you have ample light coming in to prevent the room from feeling too dark and adding bright decor to keep the room feeling lively.
Green Brings Balance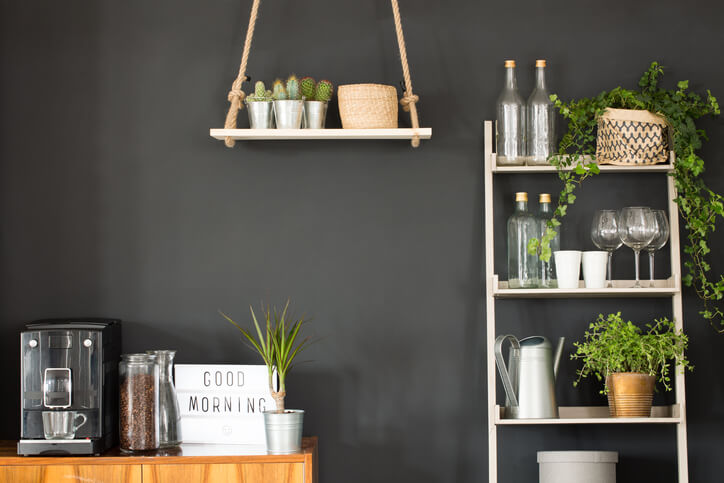 Pantone, the ultimate leader of color trends, introduced a vibrant green color last year named "Greenery." But there is a full range of greens perfect for home decor. Thought to bring balance and harmony to its surroundings, it's no wonder that green is a favorite color choice for interior design. One of the new trending home decor pigments, sage green, can be found on wall colors, pillows and plants.
Tropical Prints (and Plants)
On the subject of green, indoor plants have the power to transform a home. Whether fake greenery or lush household plants, the tropical trend can evoke feelings of elegance, relaxation and creativity. Plus, since plants are known to absorb harmful chemicals and regulate humidity, they're also an inexpensive way to enhance a healthy living atmosphere. Get creative with hanging planters, living walls or big, leafy potted plants.
Retro Vibes
What goes around, comes around – and as in life, so with home decor patterns. Bold and confident retro accessories, when combined with modern designs, create a dynamic interior vibe. Do a little research to see which era of decor you connect with the most and use that style as your inspiration.
Mix and Match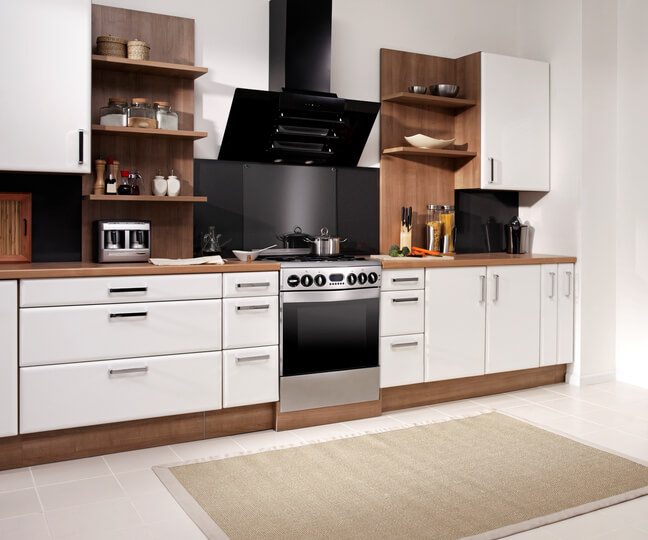 Whether you go with mixing metals in your bathroom or combining two-toned cabinets in the kitchen, creating contrast is all the rage in home decor right now. It's OK to have an eclectic mix of materials which makes for a wonderfully, layered space.
We hope you enjoyed reading through these trending home decor patterns. How will you bring these beauties into your home?